About Us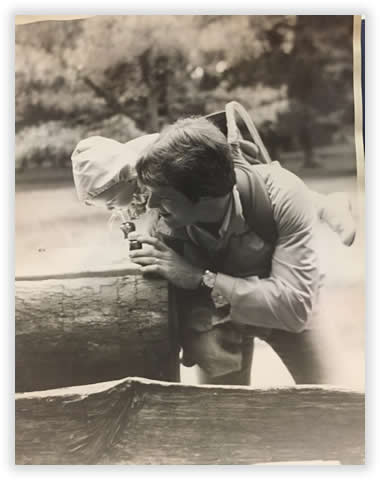 (Bill Hayes (left) and Chris Hayes (right) in 1972.)
Hayes Construction Company was founded by Christian G. Hayes in 1964. In 1973, the company was incorporated under the current name. During the past 59 years, the company has evolved from a residential remodeler to a major provider of commercial and industrial services in the Baltimore metropolitan area. Hayes Construction's continued commitment to providing construction expertise and quality craftsmanship that is delivered "on-time and on-budget" is a hallmark of the company. This philosophy continues to be the focus under Christian's son, William D. Hayes, who has served as President and CEO since 2009.
Hayes Construction Company performs a wide range of construction services including, but not limited to commercial and industrial construction, design/build services, insurance loss restoration, institutional construction, and residential remodeling and repairs. We have worked for or are currently working for several county public schools, county governments, religious organizations, bioscience companies, state and local governments, public and private universities, defense contractors, insurance carriers, and many more.
Hayes Construction employs and maintains a full-time field force which is comprised of construction superintendents, journeyman carpenters, carpenter helpers, lead restoration technicians, and restoration helpers who are managed by our executive supervisors. Our experienced craftsmen are clean cut, uniformed, and extremely professional. We are committed to achieving excellence and do so by utilizing a rigid safety program, as well as continuing education to remain current with new techniques, product knowledge, and trends within the industry. Our project management staff has more than two hundred years of combined experience in the construction industry. In 59 years of completing projects, Hayes Construction Company has never failed to complete a project (bonded or otherwise) and has an extensive list of satisfied customers that have continued to utilize our services year after year, both in the commercial and residential arenas.
Hayes Construction Company would love to assist you with your commercial or residential construction needs. Please give us a call at 410-628-7900 and we will be happy to come to your home or business for a free estimate.